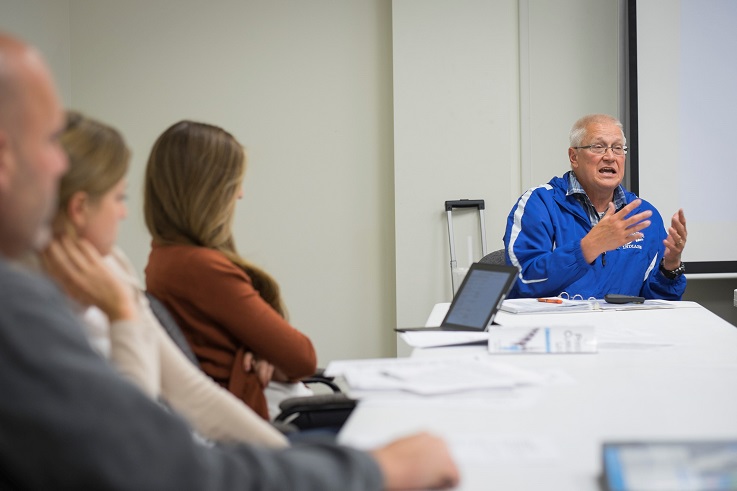 As a current or aspiring student of an online Master of Healthcare Administration degree at William Woods University, you will be trained to assume leadership roles within the healthcare industry. As with any leadership role, managing industry challenges will be a key component of your position.
In this post, we share three common challenges affecting healthcare leaders and administrators and some of the strategies for addressing these issues.
Recruitment of Healthcare Professionals
According to the Bureau of Labor Statistics, the jobs for physicians, surgeons, nurses and nurse aids are projected to grow much faster than average over the next 10 years. These healthcare professionals will be in high demand as baby boomers begin to rely more heavily on healthcare services. This means that hospitals will face greater competition for qualified candidates.
Healthcare administrators will be challenged with creating new ways to attract these candidates that go beyond just putting out a job announcement. This may include building strong relationships with institutions who are training healthcare professionals, creating attractive benefit packages, or developing an internal culture that instills a sense of pride and passion in those working in a specific facility.
Adapting to Evolving Technology
New technologies will undoubtedly continue to advance the healthcare sector to reduce cost, and improve patient care and efficacy of healthcare services. Some of the advancements that are taking place today include implementation of electronic medical record systems that allow greater and easier sharing of patient information; advanced imaging technology that offers better analysis of human anatomy and disease diagnosis; and telehealth — the use of telecommunication technologies that enable provision of virtual medical services.
Adopting these advances and all that the future will bring requires deliberate and thoughtful effort. A Deloitte 2017 Global Health Care Sector Outlook suggests that healthcare leaders build "ecosystems that embrace nontraditional players and sources of knowledge outside their own four walls. Stakeholders also should consider building pilots before investing in scale, learn to embrace change, technology, and evaluate new revenue sources."
Managing Medicare Expenses
As the demand for healthcare increases among the aging baby boomer population, many of whom rely on Medicare, hospitals will face greater hurdles in maintaining fiscal responsibility. According to the Medicare Payment Advisory Commission (MedPAC), roughly three quarters of short-term acute-care hospitals incurred losses in 2016 while treating Medicare patients. This is in large part due to fixed government caps on reimbursements for treatment of Medicare patients.
In response to how healthcare administrators should address this challenge, a recent Harvard Business Review article notes that healthcare leaders must "[use] analytics to identify ways to improve profitability, [curb] the costs of corporate services, [tighten] the [purchase] and use of medical technology, [develop] standard clinical protocols for treating conditions, and [push] physicians to adhere to them."
At William Woods, healthcare administration students are trained for leadership roles through real-world experiences and practical coursework. For example, students will take courses in human resources, healthcare technology, and financial management to develop necessary skills for addressing the healthcare challenges of today and the future.