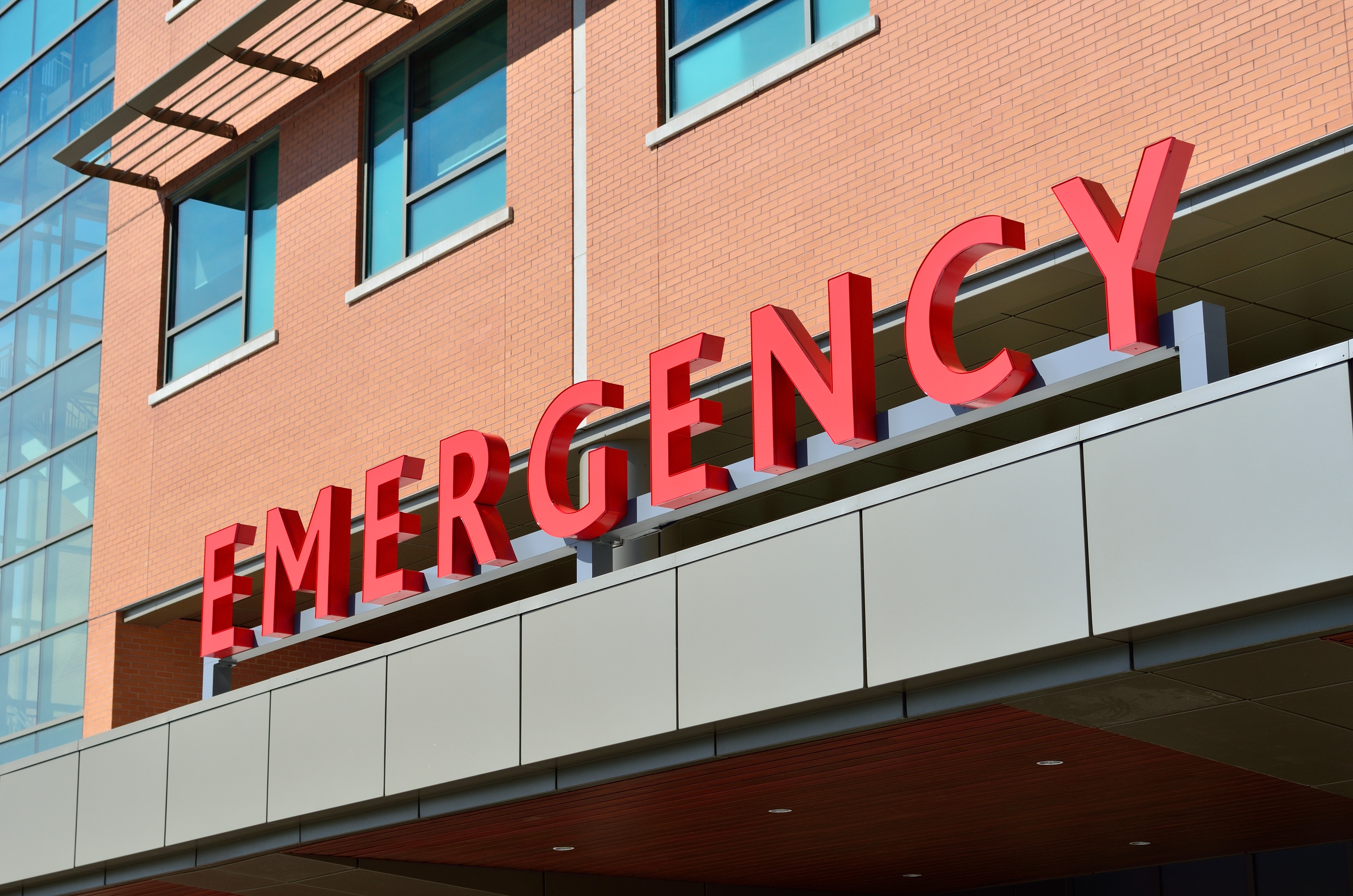 Smaller, rural hospitals have faced a unique set of challenges in the COVID-19 pandemic, with shortages of beds, ventilators, protective gear, and staff all making hospitals strain to care for the patients who depend on them. Now the third and most severe spike of cases is sweeping across the country, and many outbreaks are centered outside major cities, according to an NPR report.
Why were rural health care systems so overwhelmed by the pandemic?
Many of the supply chain problems rural hospitals are facing are due to the lack of financial support for rural healthcare in general. Rural hospitals are less profitable by and large than their urban counterparts — according to the Pew Charitable Trusts, forty-eight percent of rural hospitals have negative operating margins — and many have lost what little sources of profit they had when outpatient services and elective surgeries were suspended due to the pandemic. Without available funds it is difficult or impossible for many hospitals to stock protective equipment, implement renovations like expanded ICU's and negative-pressure rooms, or fill urgent staffing needs.
Nursing shortages have affected hospitals everywhere during the pandemic, with many highly-trained older nurses retiring due to their increased risk of complications from the virus, and many younger nurses seeking work in non-hospital environments to avoid exposing their families. This has created a competitive labor pool, according to an article from AP News, and rural hospitals with low cash reserves have a harder time attracting candidates despite having the greatest need. Pew explains that staffing and equipment shortages mean that rural hospitals are quickly overrun, and have had to scramble to transfer patients to wherever there is room with a limited number of ambulances.
The financial disparity between urban and rural hospitals had been worsening for a long time before the pandemic hit; a virtual seminar by the University of Pennsylvania's Leonard Davis Institute of Health Economics (LDI) pointed out that 172 hospitals in rural areas have permanently closed since 2005, and the reason is largely due to how hospitals get funding from insurance companies. Time Magazine explains that "health care facilities are compensated by insurers based on a patient's coverage status. They can command rates from private insurers that are twice as high on average as Medicare." City hospitals with more resources tend to attract patients with private insurance, leaving rural patients who are uninsured or rely on Medicare and Medicaid to utilize their community hospital. Since their patients generate less profit, the hospitals receive less funding. According to UPENN, this system simply doesn't work in a pandemic, compounded by the fact that many residents of rural areas are older individuals with chronic or co-morbid conditions, the group most vulnerable to COVID-19. Administrators at rural hospitals then entered the pandemic already handicapped, and have had to take drastic action to support their communities.
How have healthcare administrators adapted and coped with the demand so far?
Government stimulus money, including $175 billion set aside for healthcare providers by the CARES act, has alleviated some financial concerns, allowing centers to make necessary improvements, purchase protective gear, hire staff, and recoup some of their losses (Time). However, logistical issues are persistent, and hospital administrators and healthcare leaders have had to constantly improvise and adapt to take care of their patients and healthcare providers. One VP at a travel nurse recruitment company explained that placing nurses where they are needed most is "like a giant game of whack-a-mole," with nurses being reassigned across facilities and regions as hot spots emerge (AP News). Many hospitals have deployed telemedicine services to reduce the number of in-person visits, but internet access is far from uniform in most rural areas (UPenn).
The most successful strategy for many administrators has been to find a way to share patients and resources with other hospitals, whether by merging with neighboring hospitals or joining larger hospital systems (Time). One particularly successful example is the Pennsylvania Rural Health Model, in which insurance companies provide a shared budget for a network of rural centers, so that the hospitals don't have to rely on providing profitable treatments to receive the funds they need (UPenn). The UPenn virtual panel explains that "Rural Health Model hospitals that are on a global budget don't have to worry about what volume they have because their reimbursement scheme continues. When we were writing and developing the model, we also considered extraordinary circumstances, like a pandemic. So, even that's figured in the global budget." This blog post from the American Hospital Association details ten more stories of healthcare administrators innovating through the pandemic.
How can we support rural healthcare systems moving forward?
One way we can support rural health care workers is to implement mask wearing, social distancing, and other CDC-recommended guidelines for curbing the spread of the virus. This is the only weapon communities have to reduce the number of hospitalizations and alleviate the strain on hospitals and workers. Healthcare administrators make the big decisions that make sure the most care gets to the most people, and the COVID-19 crisis has demonstrated how the resourcefulness and ingenuity of these leaders can save thousands of lives. The health industry needs a new wave of creative and well-trained leaders who will learn from the challenges and adaptations of the pandemic to build a stronger and more equal healthcare system, where rural hospitals will receive the support they need to support their communities.
If you're feeling inspired to join the ranks of healthcare administrators and fight for providers and patients, consider William Woods University's Master of Health Administration degree. William Woods University is a leading producer of hospital and medical practice managers, and their fully online master's in healthcare administration program prepares students to be healthcare leaders through real-world experiences and practical coursework.