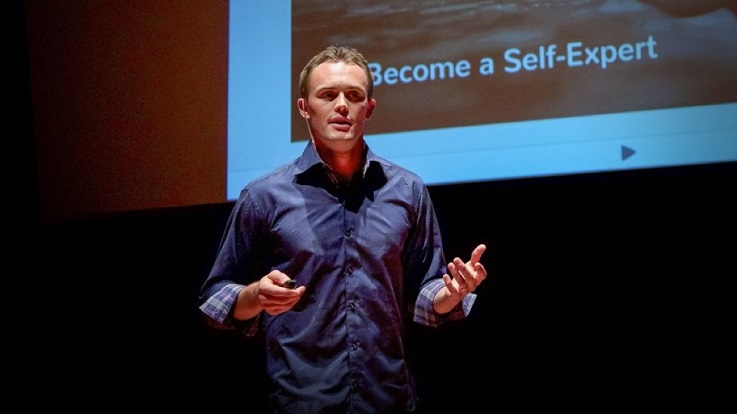 Scott Dinsmore, founder of Live Your Legend, gives a TED talk on finding the work you love
Have you ever had a feeling that you haven't yet discovered your true calling?
Live Your Legend is a global community committed to helping people discover their passion and turn it into a sustainable career. The organization's website offers career and connection tools that have inspired and motivated hundreds of thousands of people to do the work they love.
The project was founded by Scott Dinsmore, an entrepreneur who left his job at a Fortune 500 company with a dream of discovering and pursuing more meaningful and enjoyable work. For Dinsmore, that dream became helping others discover what they love to do…and so Live Your Legend was born.
However, creating a connection platform that inspires people to find their passion wasn't easy. In his 2012 TEDx talk, Dinsmore explains that for four years he struggled to lift his idea off ground… but then, everything changed. Dinsmore not only achieved success with his organization but created a framework that others could also follow to realize their professional dreams.
The framework includes three key steps:
The first step is to become a self-expert with the goal of identifying your passion. This includes reflecting on who you are personally and professionally, and identifying your unique strengths. This road to self-discovery should consider your values — the system by which you make decisions — as well as experiences that have ultimately led you to become the person you are today.
The second step is to pursue the passion you've identified. This is the point where many people will falter because of fear or other life circumstances. To those dealing with self-doubt, Dinsmore reminds that everything was impossible until someone did it. And for those overburdened with life's practical demands such as making a living, a more gradual approach, like pursuing your passion as a side gig initially, can help safeguard against financial risk.
The third and final step, which Dinsmore explains was the turning point in his own success story, is surrounding yourself with people who are already doing the thing you want to do. For Dinsmore, this was truly a game-changer because it motivated and inspired him to aim higher with a new and reenergized outlook.
It's important to note that while for Dinsmore pursuing meaningful work led to an entrepreneurial path, many people have realized their professional goals through other means such as working for an organization or a business that shares their personal values.
Dinsmore died in September 2015 while on a recreational trip with his wife, however, his legacy continues to live through the passion and commitment of those who still dare to dream bigger.
For business students who are interested in entrepreneurship as a pathway toward doing the work they love, William Woods University offers an online Bachelor of Science in Business Administration with a concentration in Entrepreneurial Management. Also, students can continue their entrepreneurial training with an MBA in Entrepreneurial Leadership.