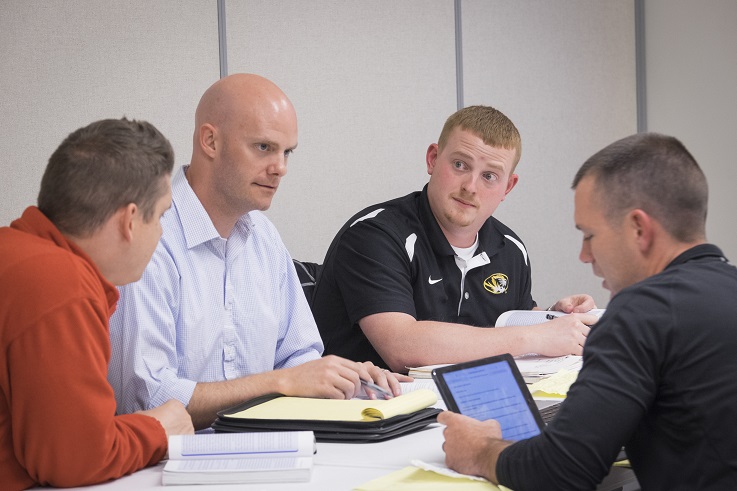 Choosing a career post MBA can be a daunting decision. From pay and location requirements, promotion and leadership potential, sector and industry interest…there seem to be countless factors to consider. And while financial and consulting industries have been the traditional choice for many MBA program graduates, newer sectors, like e-commerce are becoming an increasingly popular choice for many MBAs.
Here are five reasons why:
Sector growth
Spurred by a consistent 15 percent annual growth over the last five years, the U.S. e-retail sales surpassed $300 billion last year. And as mobile phones continue to broaden accessibility of online shoppers, greater gains are expected both domestically and abroad. MBA graduates looking to kick-start their career may find the growth potential of the e-commerce sector too appealing to pass.
The need for MBAs
Amazon.com, which in 2015 reported sales of over $100 billion, has been known for seeking out MBA talent. Susan Harker, VP of Global Talent Acquisition at Amazon has said the company considers MBAs "a pipeline of future leaders for the company." And according to CNN Money, the e-commerce giant was ranked as one of the top 5 MBA employers last year. Other e-commerce businesses ranked among the top 100 MBA employers include eBay, salesforce.com and Apple among others.
Diverse experience
Brian Fetherstonhaugh, Chairman & CEO of OgilvyOne Worldwide argued why e-commerce careers are a great choice for so many aspiring MBAs. In his LinkedIn post, Fetherstonhaugh wrote, "I cannot think of any other profession that is such an intense microcosm of all the fundamental skills of business." From product marketing and customer service to supply chain management and data analysis, the exposure that an e-commerce job can offer is diverse and multi-area encompassing.
A bypass into technology careers
As business schools across the country catch on to the tech job fever, some have evolved into hubs for tech-savvy candidates. MBA graduates who may be interested in the technology sector but do not have the technology background to compete with some of their tech-savvy peers, may look to e-commerce jobs with traditional retailers, as a transitional opportunity. Nordstrom, Target and Wal-Mart all have a strong online retail presence and can serve as a stepping-stone into the tech field.
Global opportunities
The word's largest digital marketplace, China, has been growing at an annual rate of 25 percent. But even the newest entrants into the e-retail space are expected to grow. Take for example the story of Ozon, one of Russia's largest online retailers that succeeded despite the country's cash-only economy and unreliable national delivery infrastructure. As e-retail spreads across the globe, new opportunities will arise especially for trained business professionals ready to apply their domestic e-commerce experience to foreign markets.
Students pursuing an MBA in Entrepreneurial Leadership at William Woods University can explore e-commerce in their Applied Case Project course or BMT590. This capstone course allows students to work on a written business plan for a business of their choice and defend it in a video presentation to an outside panel of business experts.