According to the U.S. Department of Labor, the average annual salary for accountants and auditors in Missouri was $71,480 in 2015. And according to the BLS Occupational Outlook Handbook, the employment of accountants is projected to grow 11 percent from 2014 to 2024.
But what does it take for business and accounting students to land a position with great earning potential and long-term job security?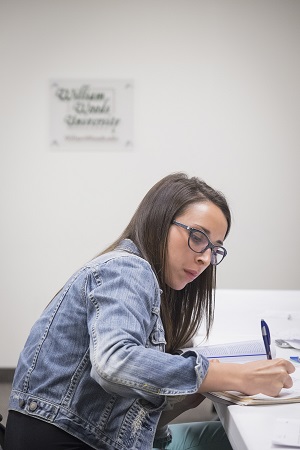 The National Association of State Boards of Accountancy (NASBA) lists "money and benefits" as well as "career security" as two of the five popular reasons for earning a Certified Public Accountant (CPA) license. According to the NASBA website, "CPAs can earn between 5% and 15% more than their non-credentialed counterparts." And the BLS handbook also holds that "certification within a specific field of accounting improves job prospects."
If you are earning a Bachelor of Science in Accounting at William Woods University and may have a goal of getting certified in the future, there are few things to keep in mind.
As CPA requirements vary by state, it is important to know the specific requirements of the sate in which you plan to practice. Some good sources with state-specific information include the NASBA website as well as the American Institute of CPAs website for college students and CPA candidates.
Also, to be eligible for examination you must complete 150 semester hours of general college education. This means that even after earning 122 credit hours required by your accounting degree at William Woods, you'll still be shy of 28 credits. One way to obtain the remaining credits is by earning an advanced degree such as a Master of Science in Accounting or an MBA. A detailed explanation of the 150 hour requirement can be found in the educational requirements section of the AICPA website.
Finally, a certain amount of professional work experience is required to obtain a CPA license. As this factor can vary greatly by state, it's best to refer to requirements outlined by your state Board of Accountancy or the previously mentioned AICPA website.