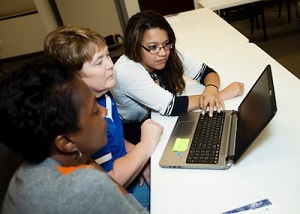 Social entrepreneurship is a global movement that has attracted widespread discussion and interest among aspiring and established business leaders, investors, academics, policy makers and young people in general.
Today, Forbes' 30 Under 30, is just one of the many publications that showcase the passionate work of young social entrepreneurs bringing change around the world.
In simple terms, social entrepreneurship is a practice of taking a business approach to solving social problems… anything from alleviating poverty to improving education. And while traditionally, social issues have been the cause of governments, their efforts have sometimes been criticized for lack of efficacy and business acumen.
Some of the commonly cited examples of social entrepreneurism include nonprofit organizations such as Teach for America, TFA. TFA aims to address poor quality of education students often receive in low-income schools when compared to their more affluent peers. TFA's approach involves recruiting and training a group of recent college graduates and successful professionals to serve as teachers working with educators to inspire and push students to achieve their greatest potential.
After completing a two-year service program, these leaders would have the option to either continue as teachers or return to their fields and serve in other ways that may help students — as advocates, entrepreneurs, policy makers, etc.
However, the definition of social entrepreneurship isn't necessarily restricted to nonprofits. It includes for-profits, hybrid organizations and public and private partnerships.
For example, social enterprises like TOMS Shoes have a double bottom line and reinvest income from sales into improving lives in developing countries. Their initial commitment began as a simple promise that for every pair of shoes they sell, they will donate a pair to children and people around the world who may need them.
Today, TOMS' social initiatives have expanded to other projects including various nonprofit partnerships. TOMS Eyewear launched in 2011, aimed to provide solutions for preventable blindness around the world. In partnering with Seva Foundation dedicated to creating self-sustaining programs that preserve and restore sight, together, they have helped restore sight for 500,000 individuals.
For aspiring social entrepreneurs, William Woods University offers Bachelor of Science in Business Administration with a focus in entrepreneurial management, and an MBA in Entrepreneurial Leadership. A focus in entrepreneurial management or leadership helps students develop an entrepreneurial mindset which allows them to approach social issues in innovative ways.