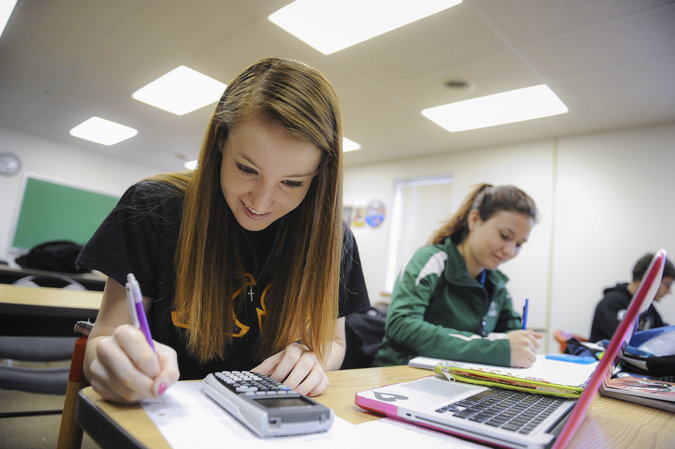 Regardless of the business major you choose at William Woods University, you are bound to take at least a couple of accounting courses. Knowledge of accounting and its basic principles can help inform many business decisions — so its reach extends far beyond the accounting office.
Students pursuing the Bachelor of Science in Accounting and the Bachelor of Science in Management will encounter cost and managerial accounting through courses such as ACCT343 – Cost/Managerial Accounting and BMT350 – Managerial Accounting. While the terms "cost accounting" and "managerial accounting" are sometimes used interchangeably, cost accounting is generally considered as a subset of managerial accounting.
Where cost accounting deals with an accurate capture of the costs associated with the production of goods/services such as labor, materials, etc., managerial accounting deals with provision of organization-wide accounting information for decision-making, planning and budgeting purposes.
For example, take a small t-shirt imprinting business. Capturing an accurate cost of an order will consider the cost of t-shirts, printing cost, silkscreen cost, shipping cost, and the cost associated with the artwork design. To make a profit, a company must set a price that exceeds this total cost, making cost accounting essential in informing the pricing strategy.
Beyond pricing, managers use accounting to inform a range of business decisions such as what to make vs. what to buy to improve efficiency of the business; how to allocate budgets to ensure availability of needed resources; what processes to adjust or change as a result of performance indicated by the accounting data, and much more.
Accounting students taking the Cost/Managerial Accounting course will learn about the various methods accountants can use to capture costs and how to choose a method appropriate to each business. Some of the concepts covered in this course include job order costing, process costing and standard costing. Management students taking the Managerial Accounting course will learn how to analyze financial information and how to use financial data to make smart business decisions.