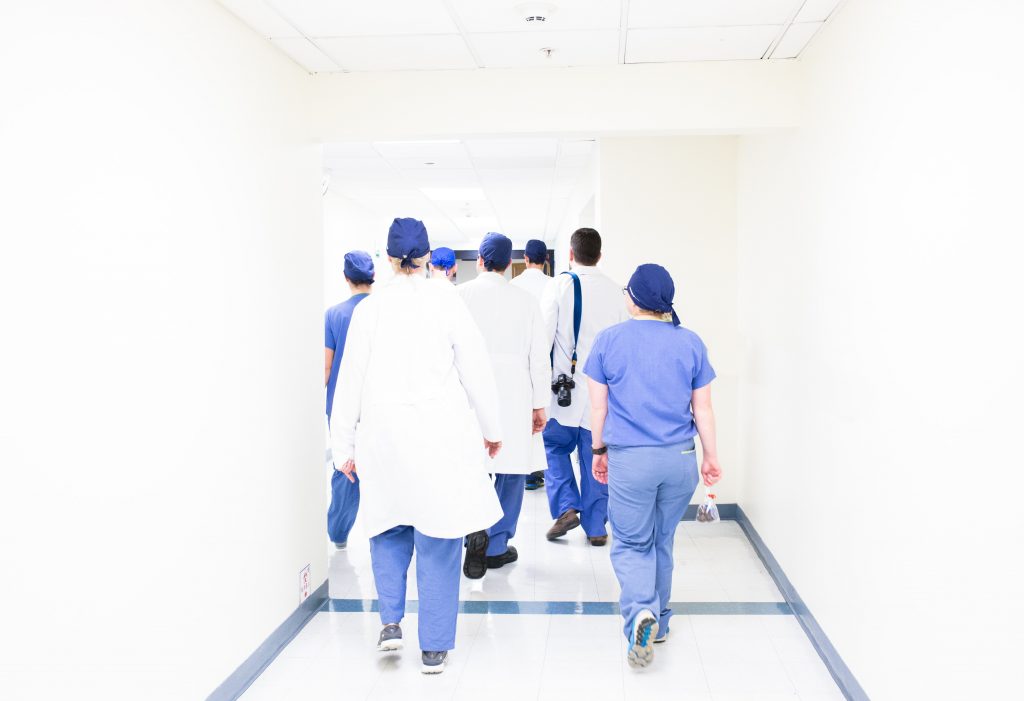 The future looks bright for healthcare thanks to many tools, techniques, and technologies. Advancements in data mining, whole-body care, and online services, are just a few of the changes contributing to the bright outlook.
Forward Thinking
Innovation has changed healthcare, and the world's health leaders believe vast transformation still lies ahead.
A global survey of healthcare executives found that while the pandemic quickened transformation in healthcare systems, there are still obstacles involving workforce stability, provider incentivization, and innovation barriers.
So, while healthcare providers have embraced new ways to serve patient needs, there remain challenges and opportunities to improve existing systems. Healthcare leaders, therefore, have priorities centered on refining operational efficiencies, optimizing patient outcomes, and retaining employees.
Healthcare Evolves
The needs and expectations of patients, as well as technological advancements that support improvement, are growing. Competent healthcare professionals will help guide their patients and organizations into the future by keeping up with the latest developments and trends.
We are now witnessing healthcare trends that stand to become permanent. The following are some of them.
Telehealth and Online Care
Telehealth is the delivery and facilitation of health-related services, including medical care, provider and patient education, health information, and self-care via telecommunications and digital communication technologies, according to NEJM Catalyst. Telehealth systems include video conferencing, electronic health records, remote patient monitoring, and mobile health applications.
The online care model offers flexibility and options for physicians, who can see patients at sites other than their offices. It also provides an opportunity to reach patients in underserved areas. Online care is likely to grow because it optimizes efficiencies for patients and providers.
Remote patient monitoring complements telehealth services by allowing the collection of patient data beyond the traditional healthcare setting. Health data can be entered into a remote patient monitoring system or collected by biosensors, fitness trackers, and other wellness devices. Remote monitoring helps clinicians understand the patient's health performance while reducing the stress of office visits.
Studies have found that patients who participate in remote patient monitoring have lower chances of experiencing hospital stays; fewer visits to urgent care or the emergency room; greater emotional well-being; improved symptom management; and overall satisfaction with their patient experience.
Holistic Care
Today, it's all about wellness.
Wellness, in regards to holistic health, includes physical, mental, and emotional well-being. The global wellness industry is valued at more than $4 trillion. This is likely to rise in the next decades as more people take control of, and prioritize, their personal health.
Physicians typically focus on specific aspects of health. Highly specific healthcare is critical for patients with certain conditions. However, holistic health takes an integrated approach and aims to help individuals achieve optimal health by making sure the connected systems in their body are healthy and balanced. Holistic health is appealing because it considers the root cause of an ailment rather than just treating a symptom.
Artificial Intelligence (AI)
AI and machine learning is transforming healthcare delivery. Now, healthcare organizations can analyze massive amounts of data in the form of health records, population data, claims information, and clinical trial results. This data can reveal insights and patterns that were previously difficult, or impossible, to find before.
Using learnings from AI, healthcare providers can create individualized diagnoses and treatment plans that improve patient experience and outcomes. AI technology not only enhances patient experiences, but also efficiency in operations. Healthcare organizations are improving operational workflows, processes, resource management, and financial operations by leveraging AI-generated data.
Prepare Today for the FutureHealthcare professionals can prepare today for the future of healthcare. William Woods University's Master of Health Administration (MHA) degree program offers students an in-depth look at current and future trends in healthcare. MHA graduates are prepared for innovation throughout their health administration careers.