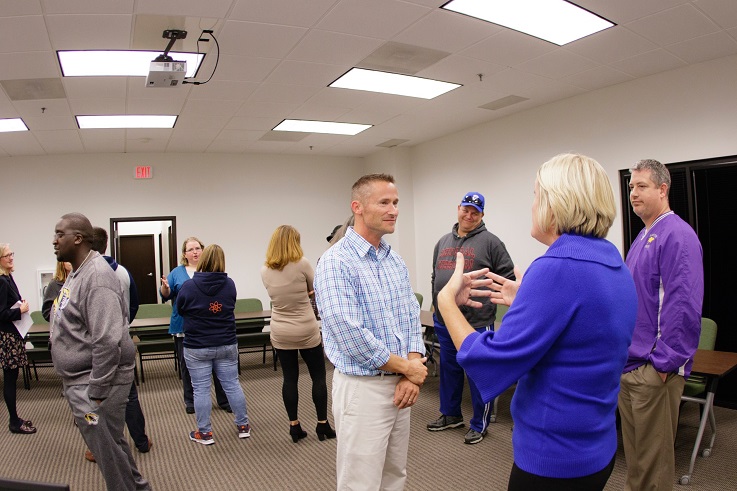 It's no secret that the healthcare industry is expected to face talent shortages in the coming years. As our previous post notes, aging baby boomers will rely more heavily on healthcare services which will create greater demand for healthcare professionals. At the same time, many healthcare facilities are already facing high turnover rates and employee burnout, thus adding to an already growing problem.
HR Strategies in the Healthcare Industry
Today's healthcare administrators are already employing various strategies to manage talent acquisition, training and retention more effectively. A recent article by the Economist Intelligence Unit and sponsored by Prudential, shares some of the leading talent strategies hospitals are using to manage talent.
For example, ensuring that top talent receives industry-competitive compensation is cited as one of the leading strategies. However, this alone is not enough. Competitive pay must be linked to performance and quality-of-care metrics. According to the article, "51 percent of hospital executives surveyed say their hospitals link performance and quality-of-care metrics with retention decisions, rendering it the top talent management strategy. Similarly, 37 percent link pay with individual performance metrics."
One issue with this approach is that not everything that needs to be measured can be measured, yet. Most metrics that are in use today are more focused on process — e.g. was the right course of action taken — as opposed to patient outcome — e.g. was the patient cured.
Another strategy that can help reduce the cost of HR is reorganizing care in the most cost-effective way by "changing care pathways to make more use of lower-cost personnel" and ensuring that "all personnel… do the most demanding job for which they are trained." This approach minimizes waste by ensuring that no one performs tasks for which they are clearly overqualified. However, imposing such changes is easier said than done. The key, according to the article, is collaboration with top talent such as physicians. Once the doctors are on board with the vision, they can be rewarded with leadership positions which allow them to work with their staff as opposed to imposing changes on them.
Implications for Master of Healthcare Administrations Students
These issues will undoubtedly have an impact on Master of Healthcare Administration students who are looking to work as healthcare administrators or similar positions in the near future. That's why at William Woods, one of the courses that the Master of Healthcare Administration students are required to take is BMT527 ­– Human Resources Management in Healthcare.
This course covers a wide variety of topics and theories that relate specifically to the types of positions needed to deliver optimal services within a healthcare organization. Students will learn about individual and group behavior, social and organizational processes, and HR best practices specific to healthcare organizations. Familiarity with these concepts will prepare students to take on the challenges associated with talent management to develop new and innovative solutions.