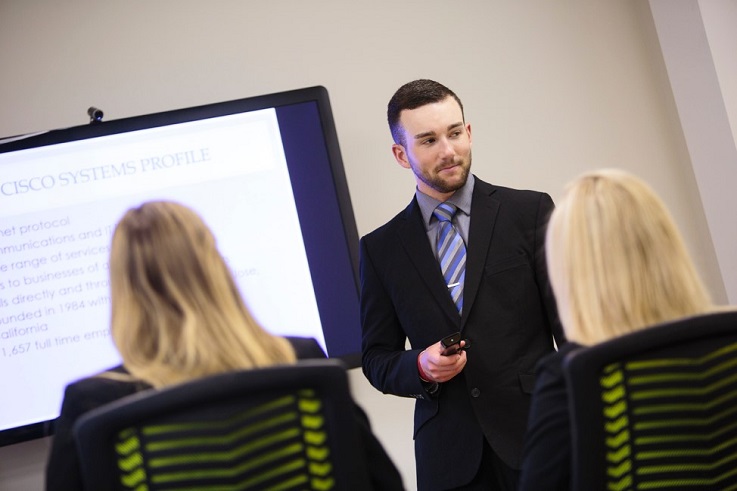 In the context of business, we often hear buzzwords like "strategy," "strategic plan," or "strategic approach," yet over the years, several studies have shown that few people actually understand their employer's strategy. Some have attributed this issue to poor communication between company leadership and rank-and-file employees; others point to common overuse of the terms as key contributors to a wide-spread confusion.
For aspiring business professionals, including William Woods Bachelor of Science in Business Administration and MBA students, understanding what is and isn't a business strategy will likely play an important role in their professional lives.
Michael D. Watkins, Professor of Leadership and Organizational Change at IMD, a Switzerland-based business school focused on executive development, offers the following definition in his Harvard Business Review article:
"A business strategy is a set of guiding principles that, when communicated and adopted in the organization, generates a desired pattern of decision making."
Watkins explains that a strategy affects how employees allocate resources and make decisions to achieve desired outcomes. A well thought-out strategy provides clear guidelines and steps an organization should take.
Watkins also points out that strategy is often confused by other elements of organization's strategic direction, such as its mission, vision and value network. While each of these elements should be in alignment with one another, each offers a unique angle on the direction in which an organization wishes to advance.
Watkins writes: "mission is about what will be achieved; the value network is about with whom value will be created and captured; strategy is about how resources should be allocated to accomplish the mission in the context of the value network; and vision and incentives is about why people in the organization should feel motivated to perform at a high level."
Another term that often gets confused with strategy is tactics. Generally, tactics are the means used to execute a strategy. While both terms answer the question of how a business can reach its objectives, tactics are much more granular than the overarching strategy and represent the nuts and bolts of a strategic plan.
At William Woods University, students earning an MBA in Entrepreneurial Management will take several courses that will advance their understanding of business strategy. For example, in BMT590 – Applied Case Project, students will develop a written business plan covering both business strategy and tactical plan implementation. As the capstone course of the MBA program, students will also demonstrate cumulative knowledge of other business disciplines, including marketing, economics, finance, accounting, management and others.